Is Sustainable Attainable?
At Taylor, sustainability is an ongoing journey
When Bob Taylor and Kurt Listug founded Taylor Guitars in 1974, the idea of sustainability wasn't on their radar. It was four years after the first Earth Day was held in Washington, D.C. and 13 years before the term "sustainable development" was formally defined by the U.N.'s Brundtland Commission. Back then, sourcing wood for Bob and Kurt simply meant driving to the local lumber yard.
Over the years, Taylor has grown from a small shop into a leading global manufacturer. And along the way, our worldview has expanded and evolved. The world's population has nearly doubled, and millions of acres of intact forest have been lost or severely degraded. Too many plastics fill our oceans, and too much carbon fills our air. Earth seems a lot smaller, and in some cases, a little worse for wear, than it did then.
As a company, we feel a deep ethical responsibility to safeguard the future of the natural resources we rely on, and to thoughtfully engage with the people, communities and businesses we source from. We're far from perfect. But we continue to learn and do more. Here are some examples.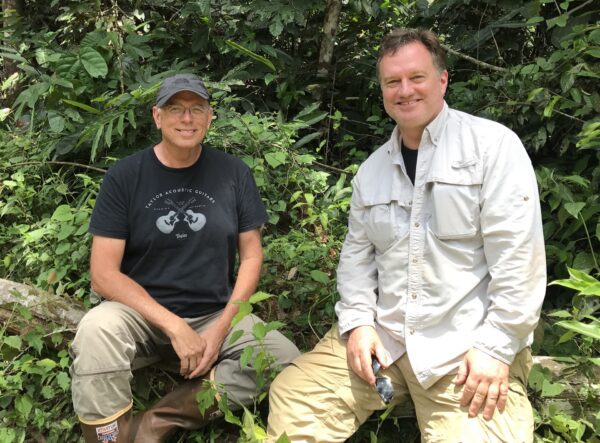 Ethical Sourcing
We source a range of natural and synthetic materials from our supply partners. But as a guitar company, the most important material is wood. The average acoustic guitar is made of four or five different species, both tropical and temperate, so we source a variety of tree species from all over the world. It's important for us to travel to these regions — places like Central and North America, West Africa, India and Fiji — to spend time with our supply partners, sometimes venturing to remote forest areas, to clearly understand how our purchasing decisions impact people and the environment. That's because the global trade in forest products is complicated, and things are not always as they appear from afar. That's why we also work to develop reciprocal long-term relationships with our suppliers, which helps create greater stability in our supply chain.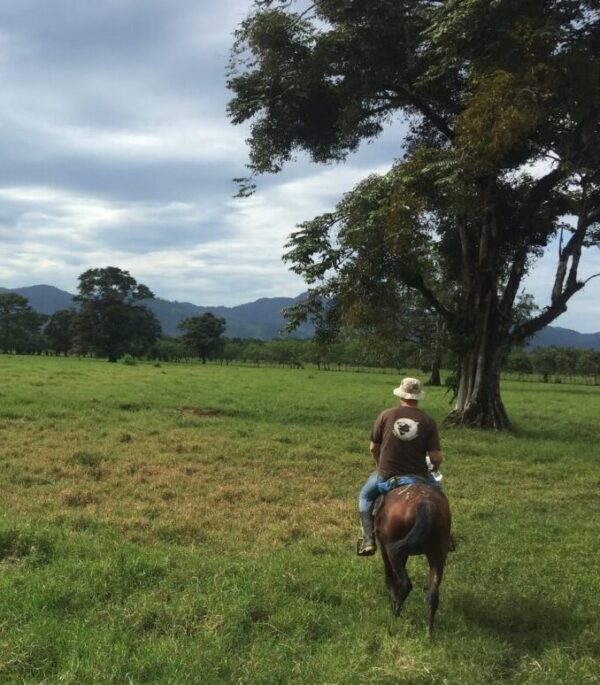 Restoration
Forests are a uniquely renewable resource, but that doesn't mean humanity has always treated them as such. We believe it's no longer enough to source wood responsibly. We need to help restore. In 2015, we partnered with one of our longtime wood suppliers, Pacific Rim Tonewoods, and launched a joint venture called Siglo Tonewoods to help restore the native koa forests of Hawaii. In 2016, Taylor partnered with The Congo Basin Institute to launch The Ebony Project in Cameroon, to conduct basic ecological research and to plant thousands of ebony trees. Closer to home in California, we have partnered with West Coast Arborists in a pioneering effort to utilize urban woods and to stimulate the greening of our urban environment. Other projects are in development.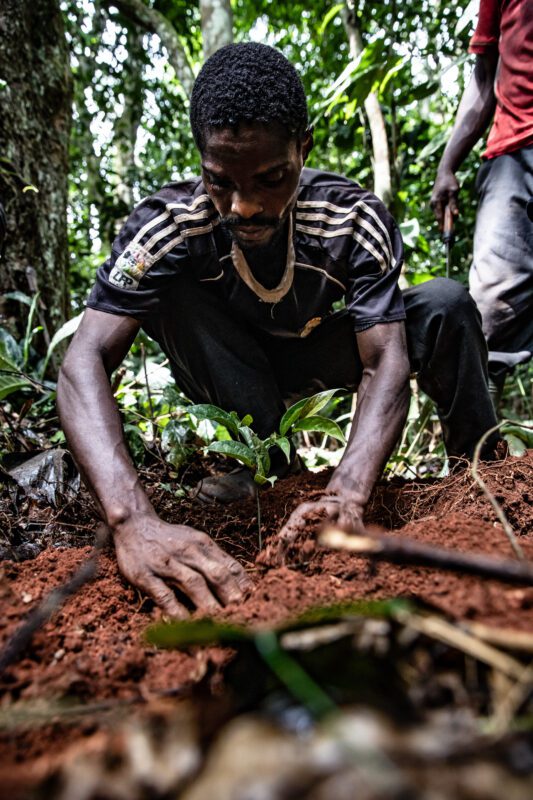 Reducing Waste
Taylor's growth into an innovative guitar manufacturer has always been guided by a drive to develop efficiencies and limit our material waste. Admittedly, in the early days, this motivation may have had more to do with saving time and money, but efficiency — to do more with less and to limit waste — is the first tenet of sustainability. And it's baked into our DNA.
Here are a few examples:
Increasing wood yield in cutting mahogany for guitar necks: More than 20 years ago, we introduced a patented new neck design. In rethinking our approach, we not only designed a better-performing neck, but we also modified our cutting specifications in a way that increased the yield of usable wood per tree by 50 percent.
Promoting the use of variegated ebony fingerboards: Shortly after purchasing an ebony sawmill in Cameroon in 2011, we discovered that for decades, suppliers had been leaving ebony trees with variegation in the wood on the forest floor because wood that wasn't all black traditionally had little aesthetic appeal, and as a result, little market value. (There is no tonal difference; it's purely aesthetic.) Once we learned this, we immediately adopted the use of variegated wood for our fretboards, which helped establish its legitimacy in the guitar world and led to broader adoption and less waste.
Turning unused wood into new products: To further reduce ebony waste, we have taken smaller "orphaned" pieces that can't be used for musical instruments and made other useful products including guitar slides and guitar wall hangers. Bob Taylor even launched another company, Stella Falone, which makes ebony kitchenware products such as cutting and serving boards while also supporting jobs at our ebony mill in Cameroon.
Developing cleaner guitar finishes: Taylor has pioneered the development of improved guitar finishes and application methods that produce fewer VOC emissions and have a higher transfer efficiency, greatly reducing overspray and material waste.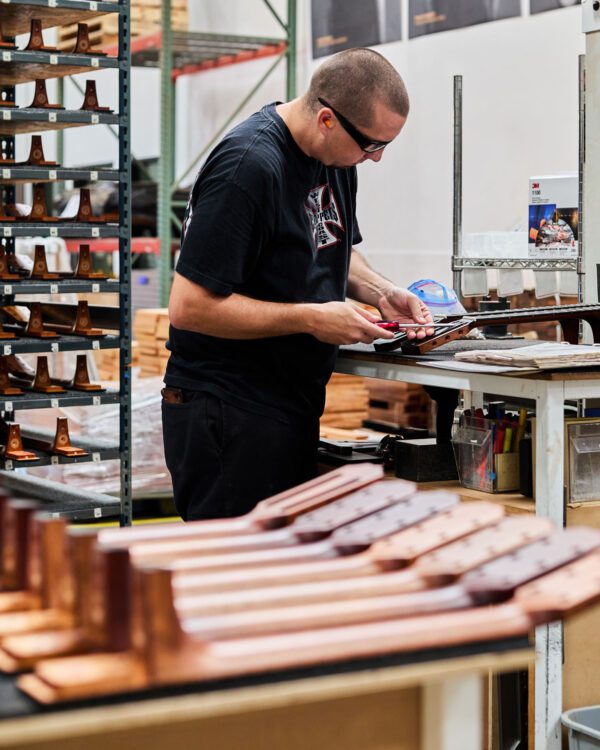 Making Guitars That Last
The exceptional build quality of our guitars means that, if properly cared for, a Taylor guitar will easily last for several generations. Not only that, it will sound better with age, making it an heirloom-grade instrument. When you think about it from that perspective, a Taylor guitar is one of the most sustainable products you can buy.